In 1935 Sir Joseph Hood Memorial Playing Fields was opened thanks to financial assistance from the Carnegie Trust and the National Playing Fields Association (now, Fields in Trust) with the vision of providing a sports ground for members of the The Urban District of Merton and Morden.
Unfortunately, much of the space originally set aside for sporting purposes was left to overgrow in order to reduce maintenance tasks under the stretched council budgets of the late 90's and early 2000's.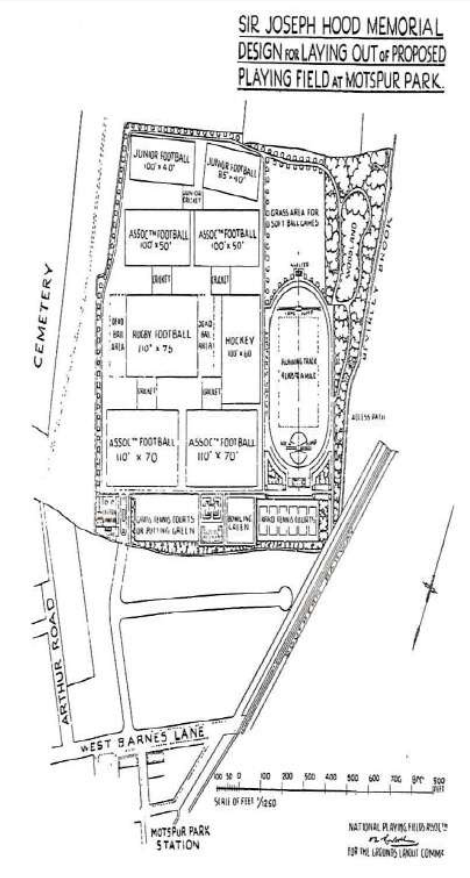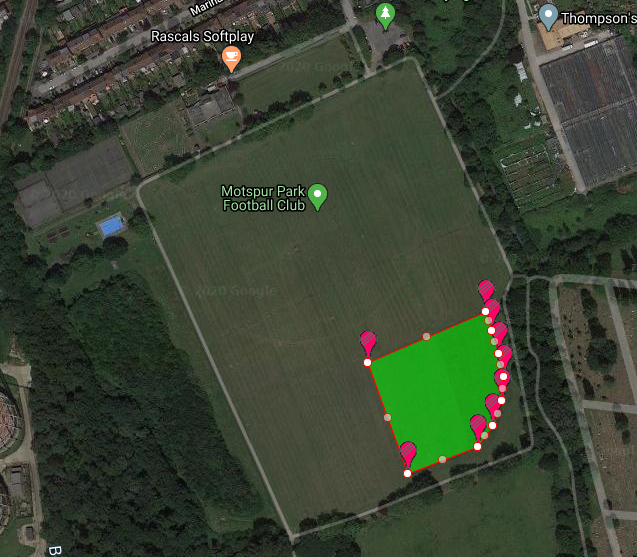 However, Motspur Park FC are working tirelessly to reclaim and renovate the overgrown football pitches back into playing fields. The space totals just under 2 acres and our progress so far of the two year project can be seen below.
The First Cut – Mid June 2020
Since the overgrown area had already flowered and seeded the grass was over 5ft high in some places and due to the size of the space this undertaking was a mammoth task for our compact tractor and small flail mower!
After a two-day shift at the helm the overgrown area was cut back to a reasonable height!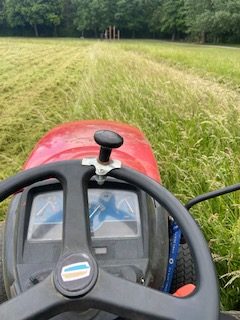 The Second Cut – Mid June 2020
This is an ongoing project that would not be possible without help from Idverde (Merton Council Greenspaces contractor) who then used a massive 18ft wide rotary mower to cut up the grass clippings into smaller pieces and produce a cleaner finish.
Clearing the Space – Late June 2020
An incredible turnout of over 40 club members made the impossible task of clearing all of the grass clippings a breeze. But make no mistake this was hard graft!
Now that the area has been cleared we are able to see what we have to work with. This identified a few sunken drainage lines and holes that we will get filled as soon as possible.
I just want to reiterate how appreciative the club are of all the volunteers who turned up to help as many hands made light work and this project is key to enabling the club to continue developing and growing. Thank you everyone!
Top Dressing Delivery – Early July 2020
A further 20 tonnes of top dressing was delivered. This time a much sandier mixture to help with the drainage. It was dropped off in the car park one early morning and then our volunteers set off to work transporting it up to the area and getting it levelled in less than 2 days.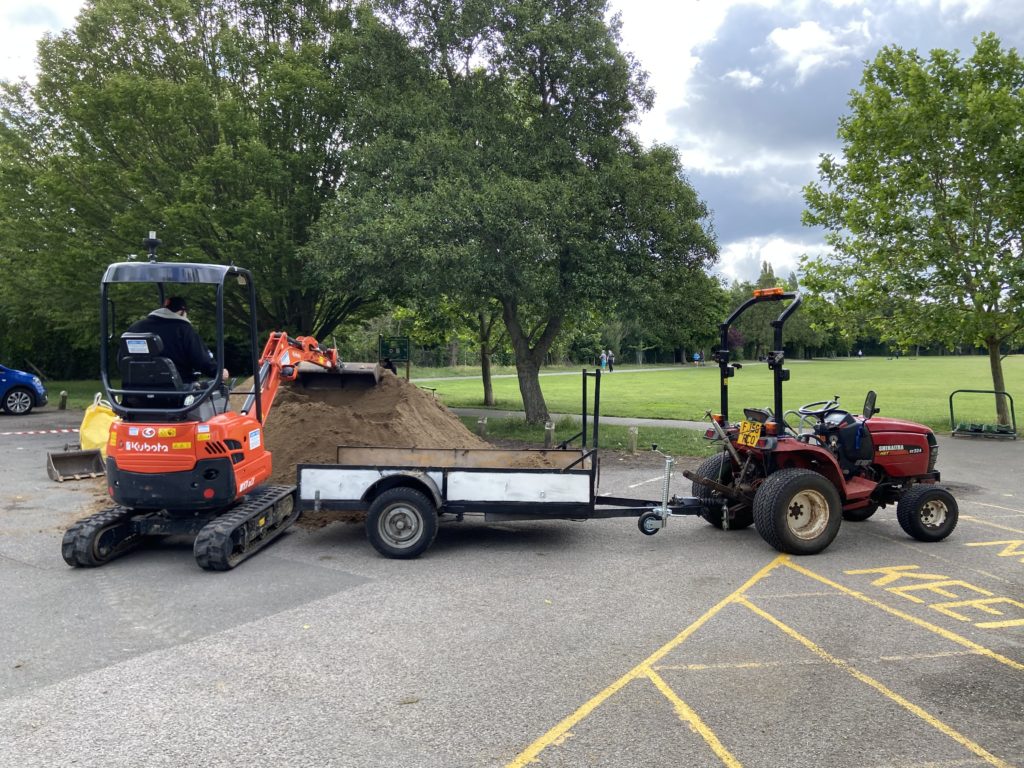 This soil has been used to fill in any holes, ridges, divots and the areas sunken around the old drainage lines. With the majority used to level out what we hope will be a new 7-aside pitch ready for the 20/21 season.
Thanks to everyone that helped out through the harsh conditions and a special shout out to the Under 16's who came down to give a hand.
What's Next?
We will keep this page updated as we progress through our journey. We foresee the renovations being a two year project which will hopefully produce new intermediate and 7-aside football pitches. These pitches will be key in growing our Girls section and establishing a Disability section.
Just Keep Cutting! We will continue to regularly cut the area (with the help of Idverde) to kill off any existing weeds and to strengthen the sward.
Throughout Summer 2020 we will continue to focus on a smaller area that we will water regularly and level with top dressing with the hope of having a 7-aside pitch ready for the 2020/21 season.
We will rotavate (rip up) any suspect areas in Autumn 2020 and Spring 2021 ready for seeding in late Spring 2021.
Throughout Summer 2021 we will continue to seed and water with the hope of having the pitches ready for Autumn 2021.