HAVE FUN, MAKE FRIENDS, AND PLAY FOOTBALL
Wildcats football is an FA programme across the England to offer girls aged 5-11 a chance to try football for the first time and provide regular opportunities to play.
Motspur Park FC's Wildcats is aimed at players currently in school year 1-3 (and reception pupils born early in the school year) regardless of their footballing ability. These sessions focus on improving the players Agility, Balance, Coordination, and Speed by primarily working on close ball control entwined with fun, small competitions and games. We believe that every child should have a ball at their feet for at least 70% of the time. This soccer school greatly enhances the players close control and range of ball skills. As well as improving players technical and physical aspects of the game we press great emphasise on the social and fun side of football through the utilisation of fun themed activities.
For the older players our Wildcats sessions are designed to prepare players for joining our U9 team in the subsequent season.
"A brilliant introduction to a team activity for my two girls (aged 5 & 7 when they started a year ago). Well organised with great activities and drills with and without the ball. They started as absolute football novices but thanks to the team of coaches they're improving in the games they play and are pushing to practice away from the sessions!"

Wildcats Parent, 2019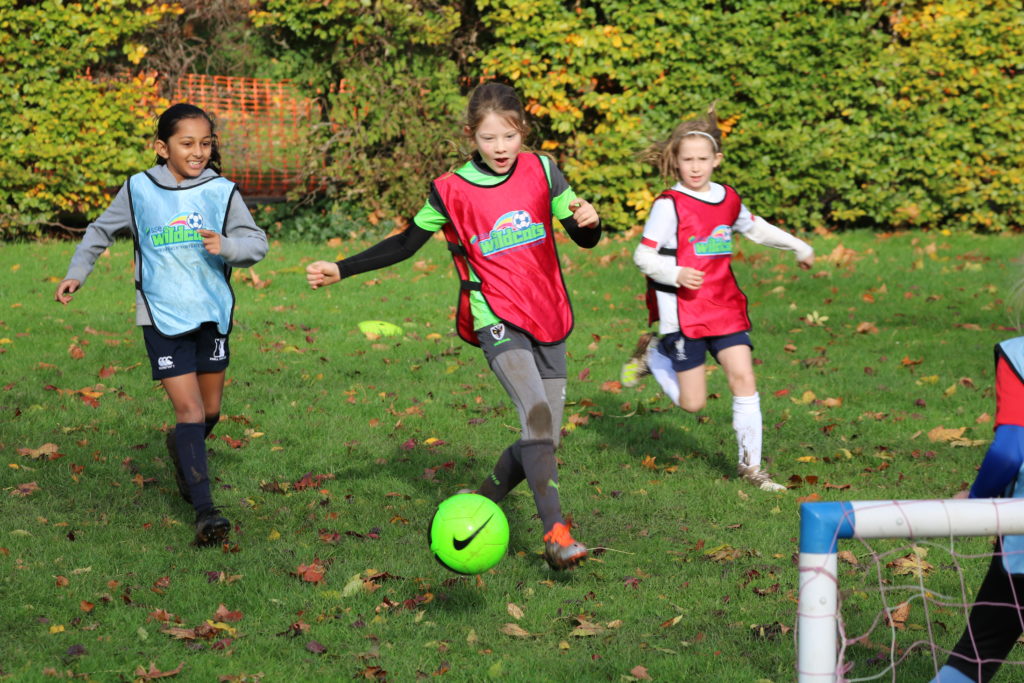 These training sessions are for Year 1-3 Female pupils (as of September 2022) only. Shin Pads, suitable footwear and a Water Bottle will be required to participate. Please ensure appropriate clothing is worn in the winter months.
Despite coaches being trained in Emergency Aid and Safeguarding of Children, all with enhanced CRB checks at least one parent/guardian must be present at all times.
Session Calendar:
Block 1: Sunday 12th June 2022 – Sunday 10th July 2022 (5 Sessions)
Block 2: Sunday 4th September 2022 – Sunday 16th October 2022 (7 Sessions)
Block 3: Sunday 6th November 2022 – Sunday 11th December 2022 (6 Sessions)
Block 4: Sunday 8th January 2023 – Sunday 5th February 2023 (5 Sessions)
Block 5: Sunday 26th February 2023 – Sunday 26th March 2023 & Sunday 23rd April 2023 (6 Sessions)
Register for Wildcats Now!
Click the link below to register for the Wildcats training sessions beginning on the 8th of January 2023 0900-1000 at Sir Joseph Hood Memorial Playing Fields for Year 1-3 players (as of September 2022). There will be 5 sessions in total (final session 5th February 2023). The cost of this set of sessions will be £25.  
A reminder that places will be limited on a first come first served basis and that participants from the previous term are automatically entitled to retain their space.