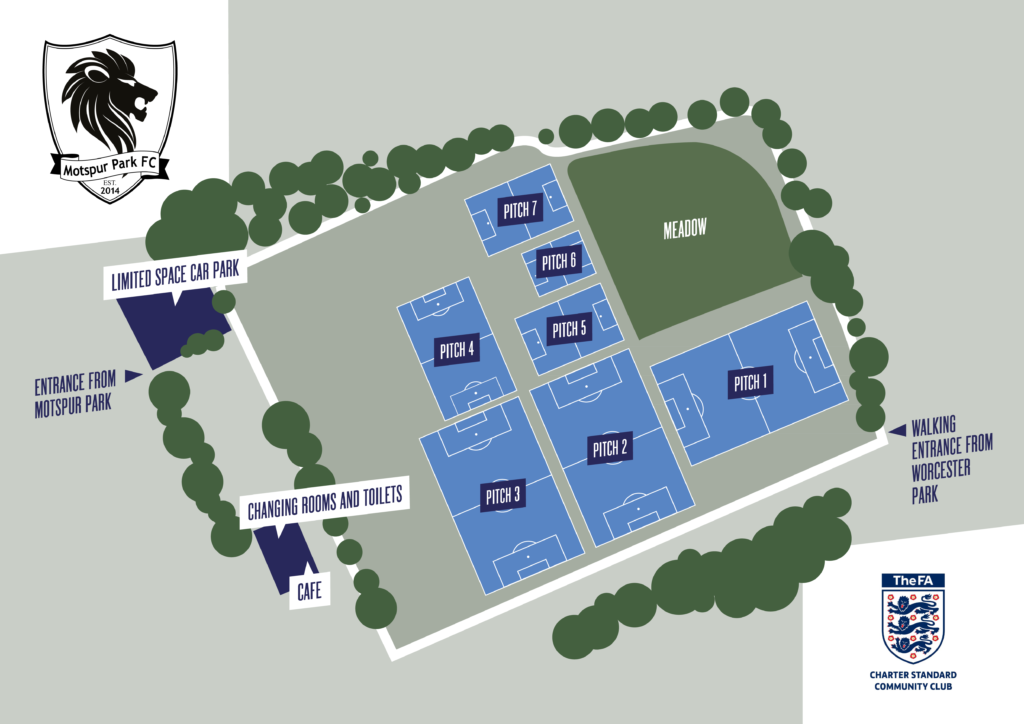 Sir Joseph Hood Memorial Playing Fields, Marina Avenue, New Malden, KT3 6NE.
Sir Joseph Hood Memorial Playing Fields has been our home ground since the club started in 2014. The site has the following pitches: x2 11-asides, x2 intermediate, x1 9-aside, x2 7-aside, x2 5-aside.
There is a car park but it sometimes gets filled up very quickly depending on how many teams are playing at the ground, if not street parking is available. We therefore encourage all visitors to use public transport or cycle where possible. The site is accessible by both rail and bus.
We have a small café situated at the front of the pavilion on the far side as you enter from the car park. It will be open from around 9am and close about 12.