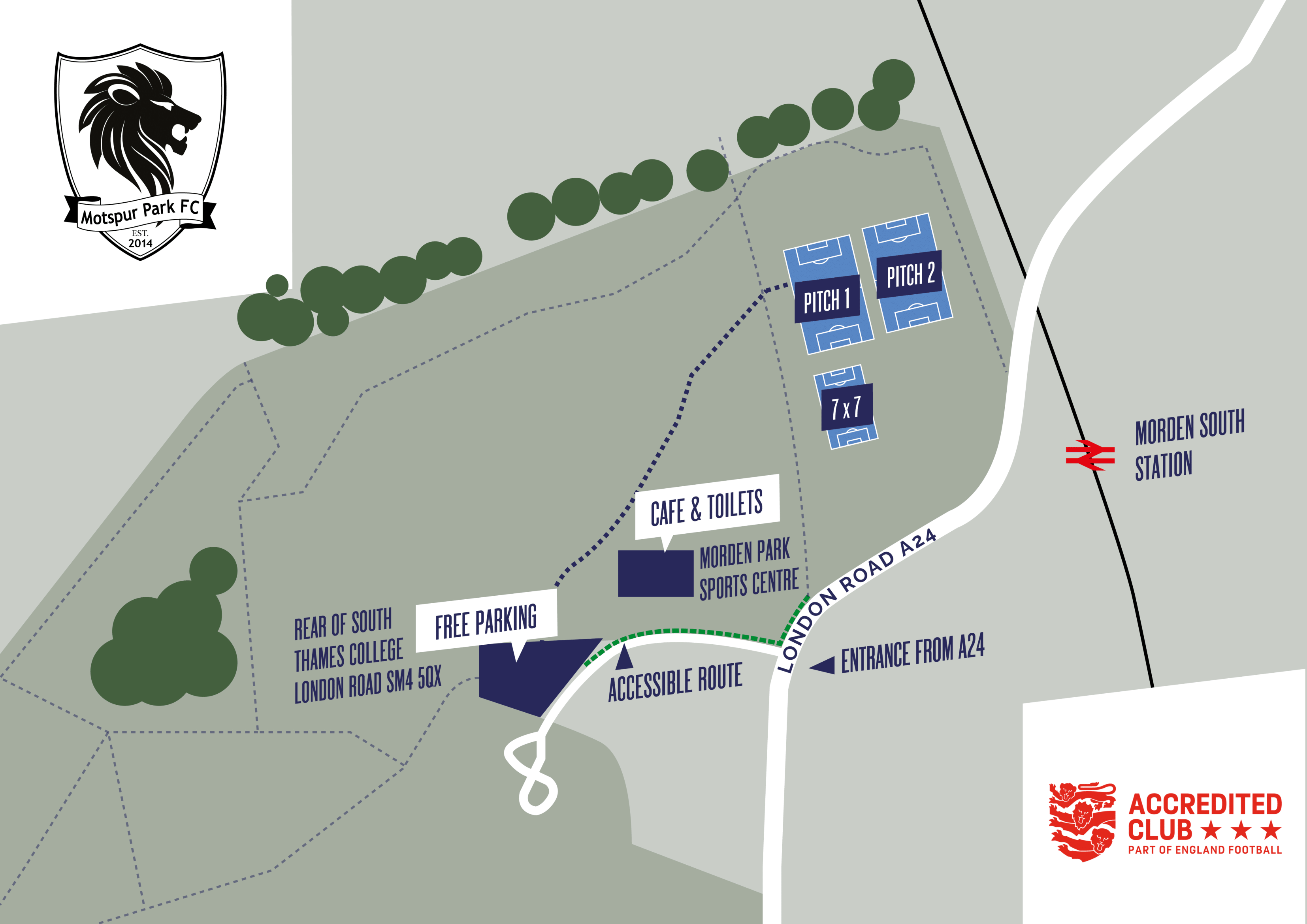 Morden Sports Ground, London Road, Morden, SM4 5QU.
Morden Sports Ground is a venue maintained entirely by club volunteers and boasts some of the best grassroots pitches in the borough. The site has x1 11-aside pitch, x2 9-aside pitches, x3 7-aside pitches, and x3 5-aside pitches. If you're interested in hiring a pitch from us please contact us at pitchhire@motspurparkcfc.com.
We ask that everyone please uses the Pay and Display Car Park located by the leisure centre. The post code listed above will take you directly to the car park. The car park is free on Sundays and has sufficient car parking spaces for everyone.
Toilets can be found within the leisure centre but we ask that everyone please cleans their shoes before entering using the provided boot cleaners and that no studs are worn inside. Thank you for your cooperation. There is also a small café inside the leisure centre where you can purchase food and drink.
The site is easily accessible due to all of the nearby numerous transportation links so we encourage all visitors to use public transport or cycle where possible!