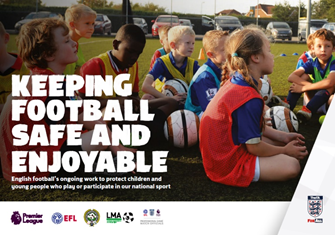 We are seeking a volunteer to join the club volunteer workforce as an assistant welfare officer alongside Tim our Club Welfare Officer and Daniel our Child Welfare Officer.
In this role you will assist our club welfare officer in directing club safeguarding policies, enforcing and ensuring compliance of club directives, providing a supportive and caring soundboard for young/vulnerable people in need, and assisting in any welfare cases.
We envisage this role taking up no more than 1 hour per week on average across the season. You will be required to meet at least once a quarter as part of the Welfare Sub-Committee and may be asked to join some committee meetings if welfare and safeguarding is the primary point for discussion.
The ideal candidate will have experience working with young people and an understanding of safeguarding policies and procedures – preferably in a sporting environment. You will be key in ensuring that club personnel understand what their 'duty of care' towards children and young people means and entails on a day-to-day basis.
The type of person we are looking for is someone who:
Always puts children's welfare first
Is a good communicator (that means listening too!)
Has a common-sense approach
Is willing to learn and seek advice
Is approachable
Is empathetic when dealing with individuals
Has the ability to handle confidential information sensitively and with integrity
Members with experience in the following careers should definitely consider volunteering some of their professional child protection expertise for the role: police officers, teachers, social workers, …
The candidate selected for the role will need to undergo an Enhanced DBS check, and complete two FA workshops (The FA Safeguarding Children Workshop and The FA Welfare Officers Workshop) each of which are 3 hours long, if not already done so, at the expense of the club. It would also be desirable for the selected candidate to complete The FA Safeguarding for Committee Members Course that is a self-paced online course.
Currently the club has two male welfare officers so we feel an additional female welfare officer would be beneficial to ensure that all our players feel like they have someone they can approach. However, this does not mean that we will not consider applications from other genders.
Should you have any questions about the role please contact our Club Welfare Officer, Tim Hinks, via email at tim.hinks@motspurparkfc.com. If you have any questions about the recruitment and suitability process please contact our Volunteer Coordinator, Sophie Sayer, via email at sophie.sayer@motspurparkfc.com.